Phoebe



Planet of Origin

Discoverer

W.H. Pickering

Date of Discovery

March 17, 1899

Surface Color

Grey

Alternate Names

Saturn IX
Phoebe, also known as Saturn IX, is a natural satellite of the outer planet, Saturn. Phoebe was discovered on March 17, 1899 by the American astronomer W.H. Pickering.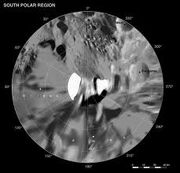 Surface Features
[
]
The surface of Phoebe is packed with numerous craters, all formed during the formation of the satellite. The moon is roughly spherical, and has a diameter of 213 kilometres.
Past
[
]
Phoebe was a Dwarf Planet in the Kuiper belt. However, Phoebe was captured by Saturn.